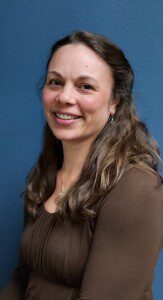 Hello – My name is Jennifer Miller. A native of Yakima, Washington, I moved to this side of the mountains in 1993. I earned my Bachelor of Arts in Architectural Studies, Bachelor of Arts in Fiber Arts, and Bachelor of Arts in Interdisciplinary Visual Arts at the University of Washington, while raising my child.
I joined Sound Estate Planning as an Office Assistant in 2023. I use my hands-on art skills to assemble client portfolios, and I also support the estate planning side of the practice to prepare documents for signing. I enjoy utilizing my organizational skills and attention to detail to make sure all the little things are taken care of.
In my spare time, I enjoy hanging out with my family at home, or out and about in the beautiful Pacific Northwest weather. Known as the "Knitting Girl" in college, knitting remains my main passion, but I also enjoy spinning my own yarns from scratch and weaving on my small loom.